Frequently Asked Questions About the Construction of Our Doors: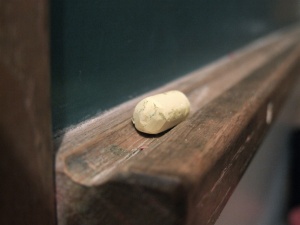 1. How are your doors made?
Our doors are manufactured by overlaying our environmentally-friendly composite boards on to commercial and residential steel sections.
2. What type of trim material do you use on your doors?
Our doors are built with marine grade trim pieces which prevent rotting, mold and termites. It is a green product that is made up of recycled glass and polyurethane. We use varying thicknesses in our construction, from 1/2" to 1 1/2" to achieve the desired detail.
3. How is the material applied to the door?
We use a hot melt glue system reinforced with mechanical fasteners.
4. Did you do any testing with the adhesives on constructing your door?
Yes. We did extensive testing with our hot melt glue with extreme heat and cool chambers. We used temperature changes from -30 degrees F to 265 degrees F and found no failure in the chemical bond between the steel and marine board.
5. What if I have a custom design door? Can you build it for me?
We can customize and design any kind of door you are looking for. Just provide us your vision and we will convert it to reality.
6. Do you use window inserts or are your windows built into the door?
In order to provide a clean profile, all of our window options are built as part of the door. We custom build all of our frames, as well.
7. Are your doors insulated?
Yes. We use 3 layer steel doors on all of our doors.
8. What type of hardware options do you offer?
Our Colonial Series line offers 2" track for Single doors and 3" commercial track for Double doors where required by weight.
9. What kind of guarantee do you have on the construction of the door?
We have a limited lifetime guarantee on the door itself. We guarantee the construction and adhesion of the trim boards for 5 years.
10. Can you get wind loaded doors from Eden Coast, LLC?
Yes. We are able to get our doors Wind Loaded and Impact Rated, as well.