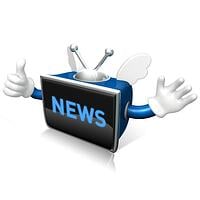 All of us at Eden Coast welcome our newest team member, Brian Clark, effective May 5, 2014. Brian serves as Director of Sales and Marketing in our Lawrenceville, GA home office and reports directly to Duane Laricey, President.
Brian brings over 23 years of experience in the Garage Door industry. Brian started in the carpenter shop building wood doors for Electronic Door Lift in Ft. Lauderdale, FL way back in the early '90s! He was responsible for rendering ideas from the sales department and creating garage doors in full scale. He was then promoted to Installation Field Supervisor. Eventually, he made the natural transition to sales for the next four years before accepting the Area Sales Manager position with Allied Doors South Florida in 2001.
For the past 13 years, Brian has worked diligently to develop and maintain strong relationships with builders, architects and homeowners. We are excited to add his creative talents as we continue to increase the Eden Coast brand recognition. Several of Brian's Eden Coast designs are featured in our brochure, on our personalized delivery truck-wrap and in our photo gallery at www.edencoast.com.
Brian earned his Bachelor's degree from Purdue University where he dual-majored in Sociology and Criminology with a minor in Psychology.
We appreciate you joining us in providing a warm welcome to Brian. You may reach him by calling 1-888-407-2114 or by email at brian@edencoast.com
With excitement,
Your partners at Eden Coast
Image Boians Cho Joo Young