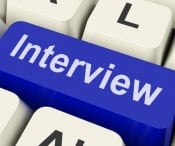 Kristen Bosse of Georgia State Homes was kind enough to do an interview with Brian Clark, our Director of Sales and Marketing in an effort to get to know more about our business and why we do what we do. We have copied a part of the interview here and have included the link where you can read the article in its entirety. Thank you Kristen, for taking the time to get to know about us! Enjoy the article!
Can you briefly go over the main options that homeowners need to decide on when they're considering a new custom garage door?

Whether it is a replacement door or for new construction, a great place to start is your local garage door dealer who's familiar with what's out there. Here are some key topics for discussion with your dealer about your composite door purchase:
Can I have any design I want?
Would I like to add windows to one or more sections?
Can I have any color that I want?
Can I match a wood that I like or that is already on my house?
What level of insulation is appropriate?
What are some of the most popular garage door styles and features for most homes?

In terms of style, customization is what distinguishes us from the rest. Our attention to detail and dedication to quality are the cornerstones of our success. We do have some designs that are requested more frequently than others, but when it comes to a custom composite door, the design and finish are as individual as the owners and their homes.

As for features, you may wish to incorporate windows into your door or embellish the door with some decorative hardware. It's totally dependent on your vision.
How well do your garage doors stand up to the environment?

We have a large number of our doors installed in Florida. That is one of the harshest environments anywhere with its extreme heat, humidity and coastal exposures. The main advantage of using composite materials to clad the door is that it is fully customizable and it is a better alternative than wood. The composites we use will not rot or decay. The finishes we apply, be it paint or stain, are from the highest quality manufacturers and are designed to stand up to all temperatures and harmful UV rays.
And for the rest of the story, click on the link next to "Check out my interview" below....
Check out my interview, 7 Tips on Custom Composite Garage Doors on Georgia State Homes, one of the top sites for Georgia homes for sale, including Douglasville, GA homes for sale. Georgia State Homes also services Florida real estate and North Carolina homes for sale.