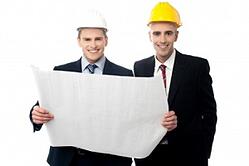 So you're considering purchasing a composite clad garage door. Whether it is a replacement door or for new construction, a great place to start is your local garage door dealer who's familiar with what's out there. Remember last time, we discussed how to choose a good dealer. Once you've done that, here are some key topics for discussion about your composite door purchase.
What type of composite is used?
Composite, by definition, is something that is made up from several parts or elements. In terms of garage door cladding, composites fall into 5 main categories:
Fiberglass – Durable but limited in design flexibility and customization.

Recycled wood and/or paper – Fully customizable, but heavy and can deteriorate with prolonged contact with moisture.

PVC – A plastic polymer that is fully customizable but is less stable. Expansion and contraction with changes in temperature can cause the cladding to separate from the door. Dark colors intensify this effect.

Low Density Foams – Lightweight and water-resistant, but not as durable when compared to a higher density foam material. More prone to dents and gouges. (UV) Ultra violet rays from the sun are extremely hard on foams, so keeping it finished is very important.

Reinforced Composite – A fiberglass-reinforced high density foam. Lightweight, fully customizable, impervious to moisture and extremely stable. Fiberglass aids in longevity of the board even through UV assault.
How is the door design manufactured/achieved?
The methods and processes used in applying the composite to the door are as important as the composite itself.
Field Applied – The base door is installed and the cladding is applied on the job site. Difficult, if not impossible, to control the work environment to get proper adhesion and a quality finish.

Factory Applied – Preferred because the material is applied in a controlled environment. Factory application falls into two categories: adhesive only and adhesive plus mechanical fasteners. Quality adhesives combined with mechanical fasteners is the most reliable method of securing the material to the door, hands down. I have seen thousands of doors in the field and the only zero failure method that I am aware of is mechanical fasteners and glue together.
How is the door finished?
The door's finish provides the desired look and protection from the elements and harsh UV rays.
Field finished – Good option if you have a difficult color or finish to match to other exterior elements. It is preferable to have doors delivered with a factory-applied primer.

Factory applied paint finish – Good option if you prefer a solid color door to coordinate with your exterior color palette. Be sure the manufacturer is using a high quality paint with an appropriate warranty.

Factory applied stain finish – The most elegant type of finish. Best method for controlling the environment. Finishing is done prior to the door ever being exposed to the elements. Be sure the manufacturer is using high quality stains and a UV inhibitive top coat to prevent fading, cracking or blistering.
Have you (the dealer) installed composite doors before?
While the mechanics of a composite door are virtually the same as any other door, working with a fully finished product may present challenges.
Weight – Although many composites are lighter than real wood applications, it may be necessary to have extra manpower to safely and efficiently install the doors. Good dealers will take this into account ahead of time.

Finish – As with weight, working with a fully finished product is best accomplished with an extra set of hands and eyes to minimize any preventable damage during installation.

Oops! – Try as you might, sometimes small scratches or dings occur. Make sure the dealer is familiar with the material and products needed to apply minor field touch-ups.
What is the warranty?
Warranties vary from manufacturer to manufacturer, so be sure you know what is and is not covered.
Workmanship – Good companies stand by their work. Look for at least a 5-year warranty on workmanship and de-lamination.

Material – Most wood doors carry a 1-year or possibly 2-year material warranty with lots of stipulations on maintaining the finish. The best composite door manufacturers offer 10-years.

Finish – Look for at least a 5-year warranty on the finish applied to the door. Ask if there are any maintenance requirements to keep the warranty in effect. Remember, if you looking at composite doors, rot free and maintenance free is the best way to go. Be clear on the finish warranty. What is the maintenance schedule? What if I have prolonged direct exposure, will that change the maintenance schedule? Can I have custom colors?

Door components – Some composite door manufacturers even go so far as to warrant the springs and hardware portion of the door for as long as you own it, subject to the specifics of the warranty.
Has the manufacturer had any major failures of their material or their processes?
With composite garage doors being a relatively new innovation, there are bound to be bumps in the road.
Material – Has the manufacturer had any material shrink, twist, warp or expand beyond an acceptable standard? Have there been issues with the finish not sticking to the substrate?

Processes – Has the manufacturer had any material delaminate (come loose or fall off) the door? If so, how has the manufacturer dealt with such issues?

Finish- Has the finish lived up to its billing. How many doors has the dealer sold? Have they seen any defects in the finish? Have any doors needed to be refinished due to fading or clear coat cracking or peeling? How old were the doors when this occurred?
By no means is this an entirely comprehensive list. I encourage your comments or questions on this topic to further the discussion.
Image stockimages