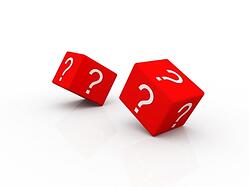 In the course of my work, I'm frequently asked two questions: "Why do composite garage doors exist?," and "Why should someone consider installing them?"
The market for composite garage doors has been a real phenomenon over the last 6 years or so. It was not born of the desire to create a less expensive alternative to wood. Remember, aluminum widows are more expensive than wood windows. But why? Both were born of the desire to create a longer lasting alternative to wood without all the maintenance and worries of wood-related issues such as rot and insects. Once "non-wood" materials first became more readily available and people started to see their advantages, all sorts of materials were stuck on the outside of garage doors. Unfortunately, most offered limited success.
Wood is popular because it can be cut, planed, shaped and made into just about any type of design that you can visualize. However, wood has limitations when it comes to durability. Some of today's composites are machined in the same ways as wood, easily lending themselves to customization. Yet, some people just don't get it. "Cookie cutter composite" is a manufacturing reality in the garage door industry today offering only a few designs with limited colors. These doors are mass produced in a factory on an assembly line with little, if any, room for personal touches. But not all composite garage door manufacturers operate that way. Fortunately, for you, the consumer, the list of true composite craftsmen in the market is short.
So why choose composite, and how do I decide which one to go with?
The answer to the first part is easy; hands down, it is a better alternative to wood. Many new composites are available, and there are innovative companies combining traditional craftsmanship with beautiful, durable finishes. While nothing will ever take the place of wood for its unique graining and beauty, there are comparable alternatives. Wood is popular because different types of woods can be used to achieve many different types of colors. The same is true with warranted durable finishes available from a true composite manufacturer.
So, how do you decide which one to go with? This answer is a little more detailed. You should consider going with someone that puts as much thought into the building of your door as you do the decorating and the designing of it. Do a little research and ask these questions:
Can I have any design I want?

Will someone help me or my architect come up with a design that is unique and compliments our home?

Can I have any color that I want?

Can I match a wood that I like or that is already on my house?
Once you're comfortable with the answers to these questions, then it is time to find a dealer. We'll explore ways to help you find the right value added dealer for your needs in our next discussion.
If you're looking for a reason to purchase a composite door, remember the most important reason composite doors exist: to be a longer lasting alternative to wood. And when you purchase a composite door, choose a manufacturer that offers true craftsmanship, not a "Cookie cutter" approach to design and finishing.
As always,I encourage and welcome your comments or questions on this topic to further the discussion.
Image jscreationzs