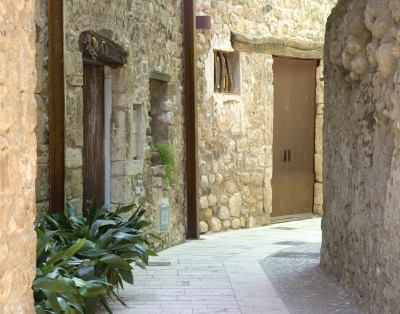 Everyone knows that the finishing details of your home are unique and special. Have you every thought about designing your garage door in this same light? At Eden Coast, we proudly stand on our guiding principle, "If you can dream it, we can build it." As you think about your unique design, here are some questions you may be pondering.
What if I have a very ornate or detailed design? In order to maximize every detail, we utilize a range of overlay board thicknesses which allows us to create the best detail in the industry. If you need a traditional wood color such as cedar, oak or mahogany, then it is certainly available. However, we offer the ability to further customize your "dream garage door" to match other types of wood and paint colors, including black!. Black (or any dark color) is never an option for wood doors. The dark colors increase the heat gain in the material causing wood and other less stable composite products to expand and contract significantly. This shifting of the material compromises the adhesive bond to the door and also encourages warping, splitting and cracking. The damaged material then forms gaps in which moisture can become trapped, making the wood wet and further exacerbating the problem.
Would I like to add the benefit of windows to my garage? Windows and glass options are completely customizable. Although we offer several standard designs, perhaps you have a unique window design surrounding your front door, or iron work on your front porch or terrace. You can easily build these unique details into the windows of your garage doors, too. In fact, we can create the illusion of windows without actual glazing using our "faux window" designs.
Do I need a special type of door because I live in a windy region? For our customers in wind-prone regions, we are able to furnish wind and/or large missile impact rated doors without compromising the beauty or quality construction of our products. So, whether you are in Florida, Texas or any other area requiring wind load, we've got you covered. Our staff is experienced with the component and cladding elements of structural design for both Miami-Dade and TDI building codes.
What sets Eden Coast apart is our dedication to you. We are committed to giving you the look you love without the maintenance of wood. Our superior craftsmanship, innovative manufacturing and finishing capabilities allow us to accomplish just about any architectural design you can imagine.
Image from FreeDigitalPhotos.net/ Stuart Miles