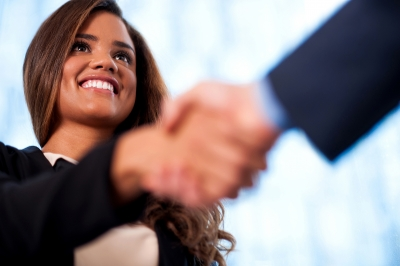 When you're in the market for a new garage door, choosing a good dealer is as equally important as the door you choose. Garage doors are large, heavy, potentially dangerous moving objects which require a level of skill and training to install and service.
If you are a builder and the project is new construction, you may have a dealer (or two) that you work with and trust to do your work. If you're a homeowner and replacing your existing door, the choice is all yours. In either case, here are a few things for you to consider when choosing a garage door dealer.
Referrals:
Talk to your friends and neighbors. Who have they used in the past? Did they have a good experience with the dealer? Why or why not?

Speak with a couple of reputable builders in the area. Get their input on the subject. If the builder says they use them because "they're the cheapest", move on to another builder.
Social Media / Internet:
Do an internet search for reviews of garage door dealers. Skip the paid ads. The results should include numerous reviews from sites such as Yelp, Angie's List, YP, BBB, etc. PLEASE remember that anyone can write anything on the internet. If you read a poor review, continue reading to see if the dealer has responded, commented or proposed a resolution to the customer's poor review.
Location:
Is the company familiar with local building codes and regulations? Do you live in an area that they service on a regular basis?
How long has the company been in business?
Longevity is typically a good indicator of a well-managed service company. That doesn't mean that this should be your only tool in measuring quality. Maybe they have just been doing average work for a long time. There are many newly formed companies who bring a great level of enthusiasm, technical skill and customer satisfaction to the marketplace.
Is the company licensed and insured?
Regulations regarding licensure of garage door dealers vary greatly across the country. But where it is required, some organizations will conduct business without proper licensing, insurance or both. Ask to see copies of the documents required to conduct business in your area.

If you live in an area that requires building permits to change your garage door, the dealer may not be able to pull the required permits if they are not properly licensed or insured.
Are they members of any professional organizations?
Professional organizations such as IDA (International Door Association) strive to create and maintain quality and professionalism as well as provide helpful programs and services to their door and access system dealer members. There are also regional and local associations which foster these same values on a more local level.
What is the scope and quality of products offered?:
Is the dealer "married" to a particular brand of door? If their manufacturer doesn't offer what you want, is the dealer willing to step outside their preferred product line, put your needs first and seek out the best products for you? Sometimes this requires extra effort on the part of the dealer to do some homework, but his willingness to address your specific needs speaks to his overall level of customer service. Don't settle for being pigeonholed into a "cookie cutter" product.

Does the dealer service what they sell? Make sure the dealer is willing to stand behind his products and workmanship.
Most importantly, trust your gut:
As you speak with representatives from different dealers, take note of their general level of professionalism. Are you being treated respectfully? Is the dealer using a consultative approach and attempting to educate you on your options, or is he/she using high pressure tactics? Take the time to do a "gut check" and find a dealer with whom you can comfortably relate.
I always welcome additional comments or ideas via the comment section below. We all benefit from sharing our individual experiences.
Image stockimages