This week, we invite you to read this great article we found in the Fall 2014 DASMA Insider Magazine. We certainly do appreciate Tom Wadsworth for letting us share. We at Eden Coast can attest to the value of both Facebook and Houzz. Both avenues have been great relationship builders for us. We'd love to hear from you about your experience with Facebook, Houzz or any other Social Media tools you have found helpful to grow new and existing relationships with customers!
Although we have provided the article below, you can click on it to view a larger copy at the dasma website.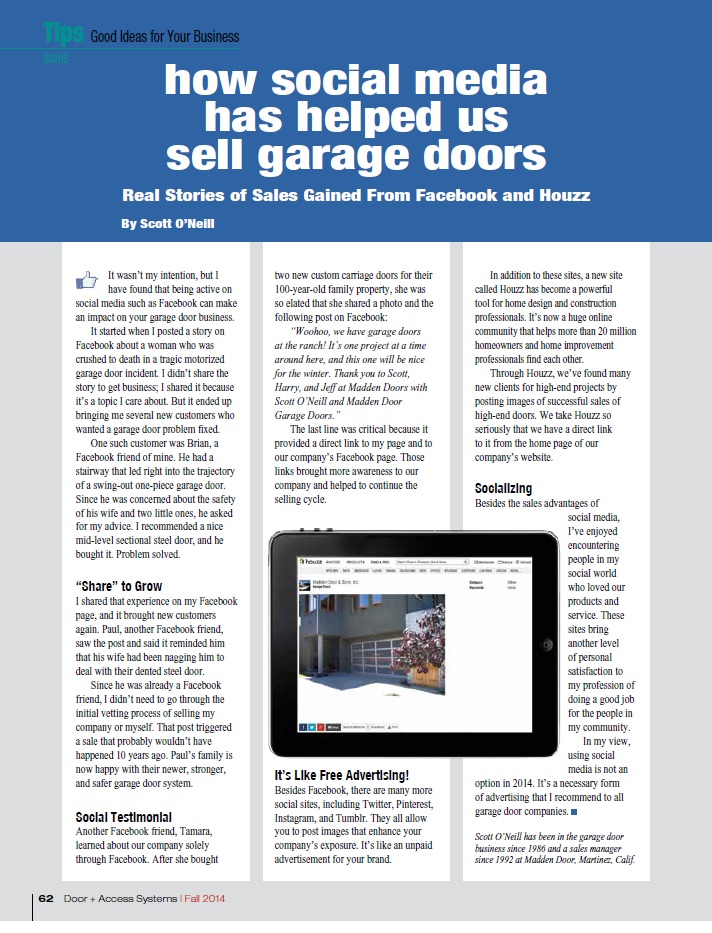 If you would like to browse the entire on-line magazine, here is the link: http://www.dasma.com/PubMagInsider/093014/093014DAS.html. In addition, if you want to check out the houzz website: http://www.houzz.com/
We always invite your insight and experience! Please share in the comment section below!
Until next time,
Brian